Description
Microtek's Bio-5000 Plus is a two-platform scanner specifically designed for the professionals who focus on scanning and studying of biological electrophoresis gels. It is equipped with an optical CCD whose resolution is up to 4800 dpi and the range, between 0.05 and 3.77D, of the optical density, provides you a smarter way to capture differences among each layer of scanned electrophoresis gels. With a built-in Auto-Focus function, Bio-5000 Plus is capable of shifting the focal length to the best position automatically; thus you can get images with top quality. By the design of twin scan-bed, it is quite convenient to put your Bio-5000 Plus in operation and lowers the risks of mutual infection in experimentation. Therefore, Bio-5000 Plus is the best choice of scanning electrophoresis gels.
8″x10″ / Gel & Transparent,

8.5″x14″ / Reflective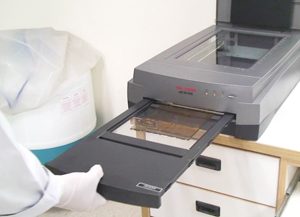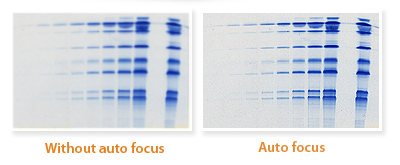 Auto-Focus Ensures the Best Scanning Quality
Auto Focus is able to change relative distances between the scanned gels and the CCD through the adjustment of the CCD, resulting in better and clearer image quality for a chosen area of the scan automatically.
The Design of Leak-Free Holders for Electrophoresis Gels
With the design of two platforms and leak-free holders, it is not only convenient to scan electrophoresis gels but also lowers the possibility of the happenings for mutual infection in labs.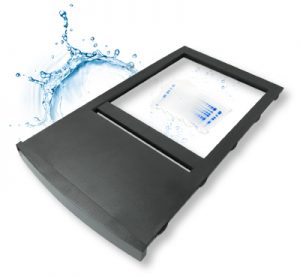 Convenient MiBio Software for Handling Images of Scanned Electrophoresis Gels
Bundled with convenient and easy-to-use software, you can scan, emphasize and table important information for your scanned electrophoresis gels quickly. Thus, you can proceed further analysis and handling for images of scanned electrophoresis gels.
Adopting Energy-Saving LEDs as the Light Source
Adopting energy-Saving LEDs as its light source, Bio-5000 Plus not only meets the trend of energy-saving in the world but also shortens the waiting time for the warm-up of the machine.